Posted on: March 8, 2020
Moodbidri; the Rural India Gate
By NV Paulose
India Gate is at new Delhi as all of us are aware. Can we explore India at India Gate. As Gandhiji had narrated very clearly, India lives in the Rural areas. Where exactly then we can explore India in her full vibrancy and adorable attire. We can say without doubt that the credit goes largely to Dr. Mohan Alva and Alvas Education Foundation. Equal amount of credit goes to many other stalwarts who had identified themselves and wholeheartedly blessed and supported him in his unusual algorithms. The phrase expresses very well that the Rome is not built in one day. Same phrase goes perfect and and correct in the case of Moodbidri. There is a long history here and it is very visible in the archiolegical remains that are adored as they are even today. Greatness of Moodbidri is in the spiritual unity within that could attract great kings from the neighbouring kingdoms. Against the normal trend of fighting with each other, the model accepted in India is in connecting, Collaborating, Cooperating and Care.
Two strong connections to Moodbidri comes from Dharmastala and neighbouring Nitte. Dharmadhikari of Dharmastala Dr. D. Veerendra Heggade is one who is adored by an entire society beyond all boundaries and barriers because of the evolvement of his person far above the expectations of the society. His simplicity and humility has turned to be a great blessing for humanity. Transformation of a spiritual leader from a passionate professional or someone who is worldly whatever and materially enriched. The respect for the atterings of Dharmadhikari of Dharmasthala is far beyond the judgments in the highest order of any legal systems. There is a power that govern the universe and we can experience it when we are at Dharmasthala which is a globally known spiritual centre. Dharmadhikari of Dharmastala is an unusual spiritual disposition. There are historical traditions and cultural systems that govern the governance at Dharmastala beyond casual and usual ways of governance.
Nitte the neighbouring village is in the global map because of the intervention of Dr. Vinaya Hegde who is the second son of Justice KS Hegde, former Loksabha Speaker and famous Supreme Court Judge. Vinaya Hegde is second to none in keeping in touch with one's own heart. It was a blessing for Nitte Village when Justice KS Hegde had decided to settle down leaving all the luxurious possibilities that an entire world could offer to him. Vinaya Hegde who had left his village in search of his fortune had achieved a lot by then. Coming back of his father and mother made him also to get back into the heart of Nitte Village. The dream of Nitte Education Trust and Nitte University all had roots at the charitable initiative of Vinaya Hegde in establishing an elementary school at Nitte to fulfil the desire of his parents. His father was illustrious and his mother was indigenous. Both were genius in their genetics of a very rich tradition. Their heart was evolved through the hearty deeds of their children.
The education world of Dharmastala – Moodbidri – Nitte together can be a bigger world than Oxford – Harward – Cambridge. It looks like Nalanda and Thakshashila are reincarnated. Education in this region is a perfect blend between modern and tradition. Roots are deeper and branches are higher and wider. Overall development of a person is looked in a holistic way. Education is a tradition that is looking into the deeper roots. One has to discover the person within.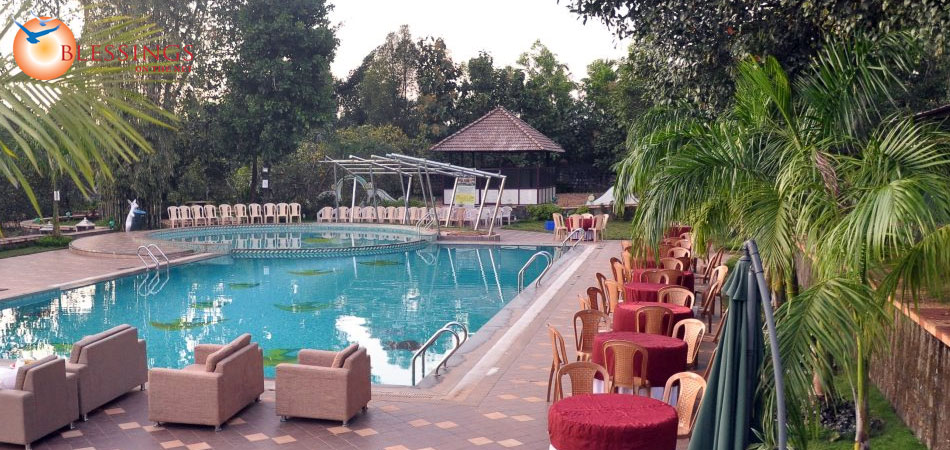 Moodbidri is an International Tourist Destination
Moodbidri attracts tourists from across India and the world. Many tourists come to visit traditional temples. Many people take Pandit Health Resort and Spa being their landing point to explore the entire region. It is always nice to be welcomed at a premium resort and you move around to explore the whole region. four days to five days tour program may not cost you more than ten fifteen thousand for an entire family.