Posted on: July 6, 2019
Ideas with Heart and Soul
Well Researched and Experimented Article
One Million Service Accounts
By SK Pattanayak / NV Paulose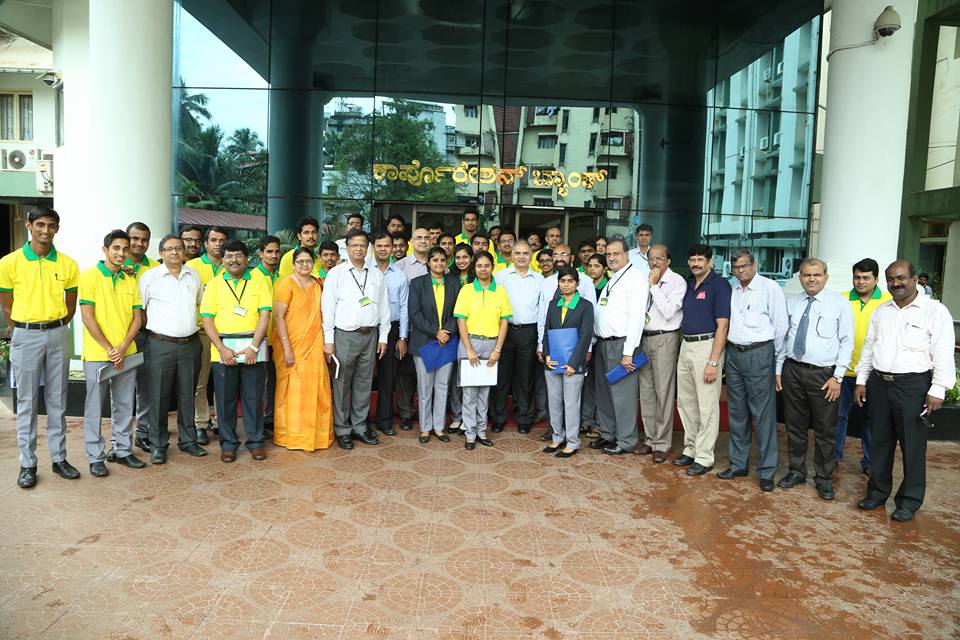 One million Service Accounts can be achieved just in one year with a strategic intervention to create Innovative Career Platforms and Innovative Career Brands involving Mentors and Institutions all across India. There are 725 Districts in India. 1380 Accounts in a district on an average. We have retired but not tired men and women all across India.
Many young achievers are also ready to spend their time for helping youngsters to create innovative ways and means for Economic Development in the country. Creating employment is the best way for making the economy grow.
Service Account is almost similar to Current Account with total change in the operational pattern. It is zero balance account. There is 1% service charge on every payment received. All that we are doing is to establish Career Clubs across India to train youngsters in various Innovative Career Platforms that are not very much practiced today in India but are there elsewhere. We also will create Innovative Career Brands and give opportunity for people to work from their places.
Along with this we will also help institutions, organisations and business establishments to expand their operations by providing them zero salary staff on a revenue sharing basis. All establishments that are in expansion can avail these facilities. Anything can work easier and better when they are in large scale and in regular cycles of operation.
How it work?
Bank Managers become catalysts for a social change. They will identify establishments with potential for performance excellence and suggests them to create career clubs at each such places. Global TV will connect Mentors for each Career Club and will identify potential Service Platforms according to the nature, features and potential of each location.
Global TV with Mentors will come up with programs for Economic Transformation at each district in collaboration with the Career Clubs. Social Transformation and Economic Reformation goes together with each other. Mass programs with social participation will be coordinated with economic parameters properly placed.
No more Free Services!
No one need to do free service any more. Every activity including many social service activities today are done without salary or service charge. At the same time, we have to pay for everything when we go to the people who propose free service from us. Take for example the Religious places. Every input is taken free and every service is given by taking money in different forms. Dr. Udayakumar told it very right. "Everyone is trying to make their advantage and to negate the interests of others".
The Right Way!
We should play fair play for everyone. Do not get confused. Next time when we create a garden in a social organisation, we shall engage youth and pay them on a per hour basis. We shall generate required funds from people who wish to dedicate plants in the names of a loved / respected one. We shall create thousands of activities that has economic consequences and social advantage. Many individual projects also shall be taken up in this way. Projects when undertaken in large scale become cost effective.
Career Branding!
Tourism Sector can create hundred thousand Service Accounts all across India at once. Tourism Ambassadors at every point in India. Promoting Tourism Programs of existing brands along with promoting a new concept of Village Tourism can make a huge impact in Indian Economy.
Existing Tourism Service Providers get expanded results in the total scheme since we are able to increase the total inflow of tourists and revenue by engaging Tourism Ambassadors in Tourism Promotion Campaign.
Agro Processing Units are another area that can create opportunity for another hundred thousand people. There can be women engaged in these programs in large scale. Home based agro processing units and an assembling centre at every Taluk HQ will do the honor.
Home food sector can create opportunity for another hundred thousand women. Those who are engaged in this sector can enhance their revenue with branding support. Hotels should become partner in progress with home food makers. Home Food Festivals should happen under the auspices of Hotels. Government get Tax and Branded programs helps value addition and naturally better pricing. Many Educational campuses can host these kind programs regularly.
Happenings are the foundation of Happiness!
What will happen if all Indians decide not to work for a one month period commencing from August first? The economy will shake for another two months. In the reverse, suppose that we engage half of the under employed people into better revenue models. We can create a Vibrant Economy.
2020 is Crucial for India!
Dr. Kalam envisaged India to Become a Developed Nation by 2020. Do not under estimate the power of the common man. Avoid giving false promises. Just do justice by creating opportunity to create opportunities. Thinking has to happen at every level. One Million Service Accounts are possible just like that. Also note; ideas cannot be stolen. We have made a road map.
Switzerland is the best place to work and live according to a recent survey. What is the difference between Switzerland and Indian Cities? Only difference is in the number of people working and not working. Correct this and everything else including infrastructure get set right automatically. LET US ENGAGE OUR PEOPLE INTO REWARDING ENGAGEMENTS. This is the fundamental change in the growth paradigm. Let us do it at one district being a model. Any individual who wish to take it up also welcomed to do so. We can make it tailor made for everyone!
Contact : (M) 9844182044 (W) 8762895418