Posted on: March 28, 2021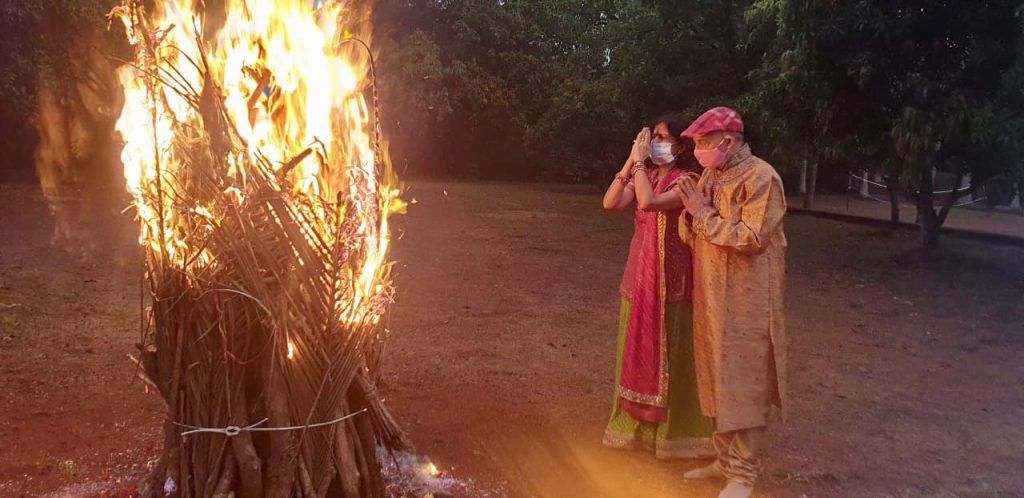 Mangaluru 28th March, On the auspicious occasion of Holi, Holika Dahan took place at Pandit Health Resort & Spa.
Mr Lal Goel Chairman Organ Donation India Foundation and Chief Promoter Pandit Health Resort & Spa along with Mrs Rajni Goel performed the puja.
On this occasion, Mr Goel extended his greetings and appealed to all for celebrating the Holi keeping in mind the COVID Pandemic. He recalls how Holika Dahan used to take place in earlier years with the eminent personalities of Mangaluru. He hopes that after vaccination people will be celebrating Holi with full zeal next year.