Posted on: May 30, 2019
One for the other Face! The one who can't afford to subscribe a magazine!!
That's the new slogan for Read Karnataka Campaign. The campaign initiated by Student Correspondents is focused on well to do professionals in Karnataka. They are requested to subscribe one Karnataka Today Magazine @ Rs. 300/- annual subscription and to avail another subscription @Rs. 100/- for a less privileged student. Total cost for 2 subscriptions is Rs. 400/-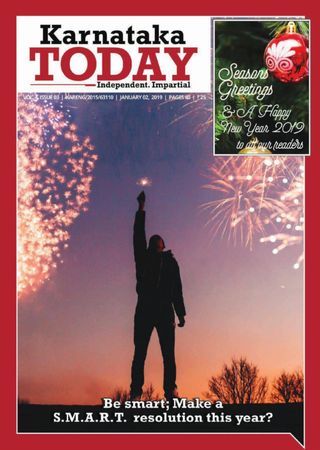 Subscription for the other face is an inspiring theme!
Reading damages the ignorance. No one has become anyone by keeping ignorance at the peak. We should encourage reading habits. Extensive reading is the solution for vast knowledge. Subscribing a magazine is a way for bringing the habit of reading. Instilling reading habit rewards back! To Subscribe please call 9844182044 or WhatsApp 8762895418