Posted on: February 17, 2021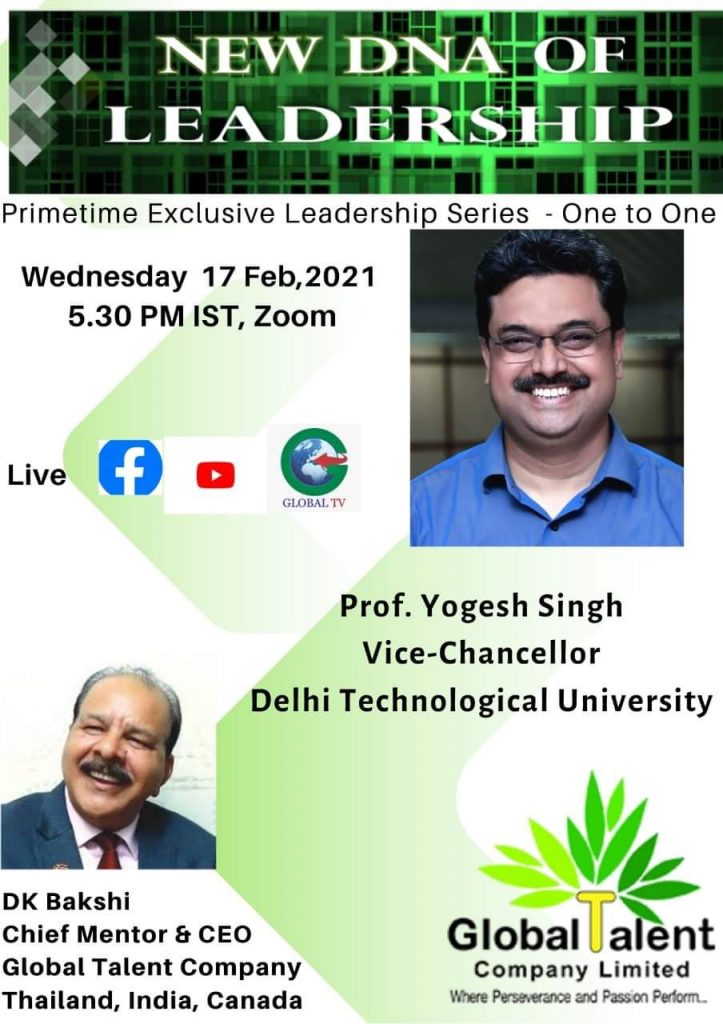 Prof. Yogesh Singh is the third Vice Chancellor of Delhi Technological University. He has been the fifth Director of Netaji Subhas Institute of Technology, Delhi (December 31, 2014 to July 24, 2017) and sixteenth Vice Chancellor of Maharaja Sayajirao University of Baroda, Gujarat (July 07, 2011 to December 29, 2014). Government of Gujarat had given him the second term of Vice Chancellor, Maharaja Sayajirao University of Baroda, which he continued up till December 29, 2014.

He received his M.Tech. (Electronics & Communication Engineering) and Ph.D.(Computer Engineering) degrees from National Institute of Technology, Kurukshetra, Haryana.

He has always had a holistic approach to education and is an exemplary team player who has passed on his wisdom upon anyone who has crossed path with him with only one agenda, to impart knowledge. He is not just a visionary in his field but also a praiseworthy administrator. An ideal candidate for any position be it a teacher, Head of the Department or Head of a University, he has done justice to all positions with such admirable grace and calmness that he is an inspiration to one and all. A true representative of the students' welfare and believes in a transparent administration where the door is always open to everyone.