Posted on: August 25, 2018
Expanded thinking and Micro planning are the fundamental principles in Japanese model. Home is the basic operational unit in most of the cases.
By Gayathri Vishwanath
Coming back of Japan after the American made tragedies over to them was fabulous. Growth rate that they have achieved was not like our annual GDP growth. Japanese shown the world what they can do silently in making a turn around in their destiny. This model of Japanese turn around miracle should be the guiding light in front of the people of Kodaguband Kerala. Government funds are bound to get manipulated and misused. In this case no one may deliberately attempt to make any personal advantages on the cry of others. This can also happen if government get aligned with the existing set of contractor's net for getting the works done. Things can go well when the government operate the funds through non governmental agencies that are with good track records. Politics should wait in the outskirts of operations until the transformation process are Done with. That's why the proposal of Japanese Model important at this crucial juncture of transformation at floodhit locations.
Japanese Model is micro at the grassroots. Micro economics are set feasible and profitable for the participants at ground level. There is nothing like bargain upto no loss no profit that we regularly see in Indian produce market. While the people are paid well for their contributions and participation in the production process; final products in the process becomes an International brand. Good quality and well paid go well with each other. Micro Units provide career at no additional cost and at flexible timings since people are working from their homes. Rewards are made unit wise and hence no need of any supervisory engagement. Quality check is linked from the primary level itself.
Branding and marketing are done professionaly so very well at higher levels. Consolidated promotion programs saves large operational expenses. Higher standards from top to bottom make the Japanese products well accepted at international markets. This model should be implemented in Kerala basically in service sector and in agro food processing units. Flood has recreated the land by ploughing it up from deep at the ground levels. Chemicals are all washed out and dumped away. We can check it through soil tests and other methods.  We should make it a point not to repeat the same chemical war at food crops and farm products. These standards should be followed even in fish processing areas. We should become a quality branding by our practices in the field.
Entire world is becoming quality conscious and the world is willing to pay good price for quality. Human resource is the foundation for everything and we have seen the  performance of our youth at the time of difficulty. It is not the youth but the system and the administrative approach that can make the differences in our total performance.
Target for Developed Kerala 2020:
Enthusiastic Time is the new resource:
Micro Macro Ratio:
Bring 2 lakhs Crores Micro investments from Non Resident Keralites:
Bring 20 percent of NRIs Back to India or Connected to India through Twin City Campaigns:
Share Units to Career Units:
Feasible and Profitable Ventures:
Avoiding Non Performing Assets (NPAs):
Economic/ Strategic Villages:
Many boundaries are disappeared in the flood at many places. Let us keep them open in large strategic lay outs where in the economic activities are connected and correlated between individual homes and strategic centres.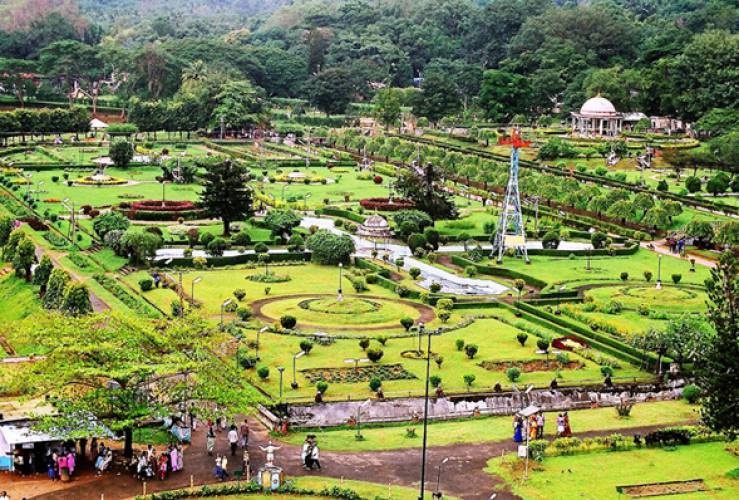 Textile Brands:
Textile Brands can establish their micro production processes at such village or strategic centres. Homes can be rebuild keeping an operation space attached with by squeezing unnecessary extra space within the home. Home being a resting place should not make people to work more there than at the working spaces. Many people cry about it saying maintenance of a large space consume lot of time and unnecessary expenditure.
Residential Resorts:
A minimum of ten Residential Resorts can be built in every fifty Kilometre radius in Kerala. This is possible just by adding little extra facilities and making a bit of modifications in the residential plans. This model is done by Rashi Eco Tourism Ltd based in Karnataka as an investment model. Bit of a change to their plan to accommodate permanent residents who can be part of each tourism establishmentswill do wonders. More stakeholders and bigger roles for each of them make quality enhancement.
The example of Polyhydron in Belgaum is amazing. There is no lower staff like sweepers or attendants. Each person takes care each and everything related to their duties and responsibilities. System of hierarchy is created for unnecessary boss over paradigm and that can only add bad blood in the establishments.