Posted on: June 8, 2019
Welcome Move…
Brian Fernandes / NV Paulose
It was the famous American Actor Denzel Washington who said "At the end of the day it's not about what you have or what you've accomplished… It's all about who you've lifted up, who you've made better. It's about what you've given back." ~ Denzel Washington.
We are never done with life. We always want more. All of us. We often collaborate and more often compete to live a much better life than the next person. But because life is a rat race, all cannot win simultaneously, and some end up having more and some less. At some point we realize that the universe, society included, has conspired to give us that better life and perhaps we can and should give back to society something of what it gave us by helping others to live the life that we have enjoyed.
There are many ways to give back to society. It can begin with even the smallest of the gestures – sharing knowledge for free, adding a voice to a common goal, or helping in a community project with time and effort are just some of the ways an individual may start to give back. The easiest way of course is donating money to a favourite cause, but it often needs to be ensured that the money reaches the right place.
In the Indian context, where education makes the difference between a life well lived and life of struggle, the best way forward is to help as many as possible secure a decent education – so that they may be able to compete and collaborate to garner for themselves a better life without a handicap. A handicap called poverty.
That's why Spearhead Media Pvt. Ltd in collaboration with Unique Edu Skills International, Belthangady, have come up with the concept of SEED: "Social Support for Education and Employment of Dropouts" It's a platform that provides an opportunity for people who want to give back to society what they have gained from it.  And there are many. But none like CA Valerian Dalmaida.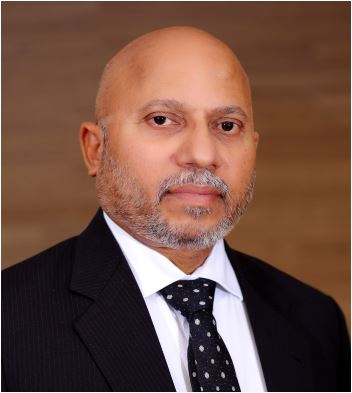 CA Valerian Dalmaida, a shareholder in Spearhead Media, is a CA by qualification, but his experience is vast and varied. Currently he is the Group Head of Support Services, Alain Holding, AbuDhabi.  Valerian holds a Bachelor's Degree in Commerce from Mysore University, India. He is a Fellow member of The Institute of Chartered Accountants of India and a Certified Support Manager from Service Strategies, San Diego, USA. Valerian ha sattended various leadership training programs globally and holds Counselling Certificate from AVOSA, Abu Dhabi. He is also the president of KCO Abu Dhabi (an organization known for its support to poor students) for the year 2019.
CA Valerian Dalmaida has come forward as the first sponsor of this scheme to help financially handicapped continue their education. He was fascinated by the concept of SEED and rightly so.
The concept of SEED
Only a seed can become a mighty oak. Under the SEED programme, students who have dropped out from the education system after their graduation after completing their 12th standard / Pre-University, will be given a chance to pursue the same through distance education. They will be trained for the same by Unique Edu skills International, according to their unique model and will during the course of the year acquire chosen skills on site at industrial and service providers' locations.
The concept of SEED is based on the model of education pioneered by Unique Edu Skills International, Belthangady. This model is well known for transforming students' perceptions and prospects. Students who have undergone their education at Unique (it offers degrees awarded by the Mangalore University) learn life, professional and vocational skills through hands on training in Industry. That's what's different, the academic industry interface takes place onsite at the industry rather than in the classroom.
How do they do it? Ah! That's the interesting part. The curriculum is prepared in such a way that the students get experiential learning along with classroom learning. The prescribed syllabus is taught in 1/6th of the time it is done in other institutions, freeing the student to directly acquire life, professional and vocational skills. They could also earn while they learn. Emphasis is also on the development of the student's Emotional Quotient (EQ) and communication skills. Students are also allowed to choose the skills that they would like to acquire.
For the moment, SEED is looking for 12 students. Selection of students will be based on their motivation levels more than their marks in plus two exams. Selected candidates will be taken as Interns at Spearhead Media Pvt. Ltd and will be placed with Unique Edu Skills International where the students will be trained at various skills and degree programs through distance mode of education.
Principals of Pre- University Colleges / Members of the Public are requested to send recommendations for deserving students to Shri NV Paulose, Director, Media Innovations, Spearhead Media Pvt. Ltd at paulose@newskarnataka.com or contact him on WhatsApp at 8762895418 to kick start this unique programme.